All of the babies on this page have been adopted and are in their new homes. If you see a baby you like, please contact me and maybe we can work out a custom order. Of course it will not be exactly like the baby pictured but it can be made to whatever specifications you want! I have made hundreds of babies who have been adopted out all over the world. Please know that when you receive a baby from Dare 2 Dream Nursery, every step has been taken to create a high quality baby for you to enjoy for many years to come!
 This little sweetheart is the Annie sculpt by Donna Rubert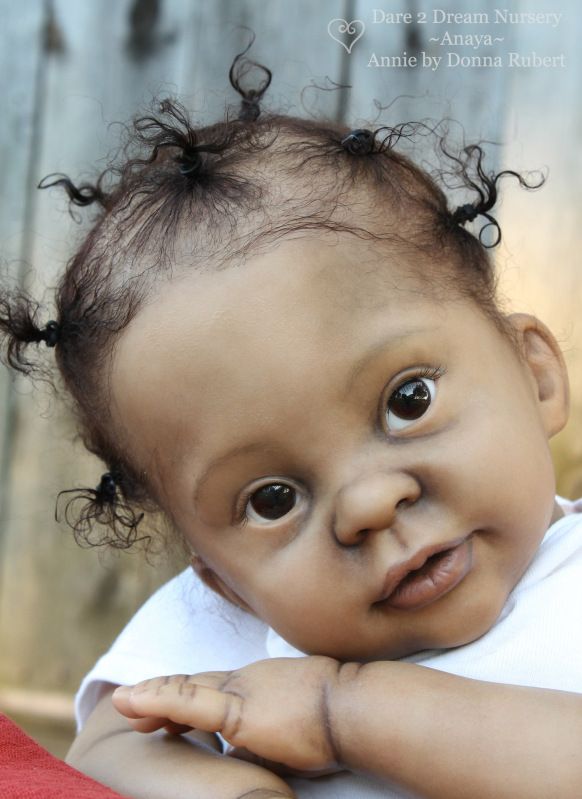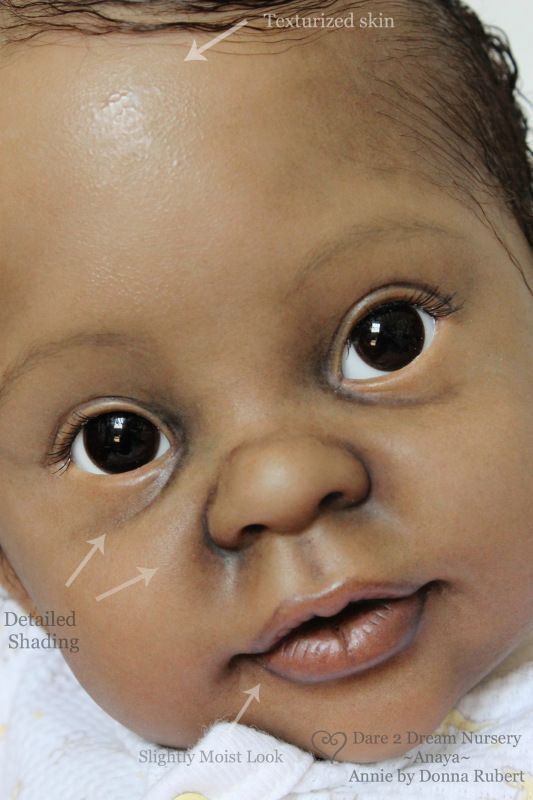 Notice that the next two sculpts are "twin" sculpts in that the same artist sculpted them as twins, one awake and one asleep. I chose to make one a biracial baby and the other caucasian. Don't they look so different? 
First is Gena by Michelle Fagan now Gabe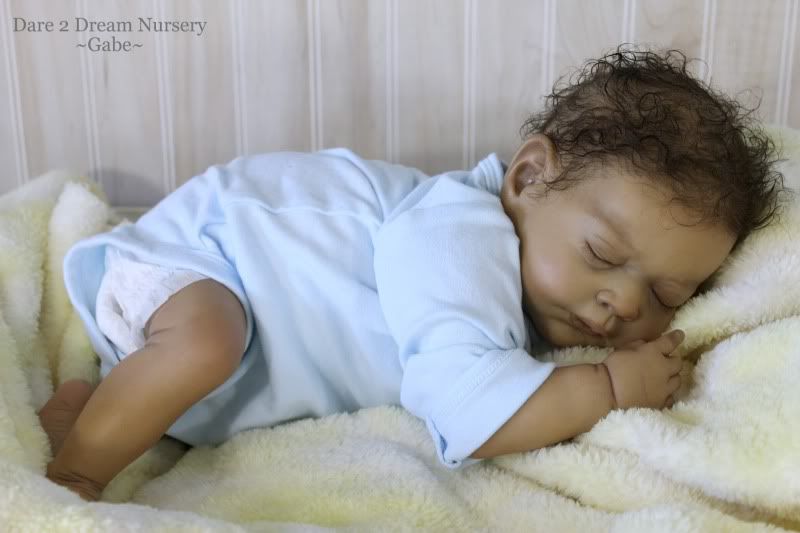 This is the Gabrielle sculpt by Michelle Fagan.  Now Gabriella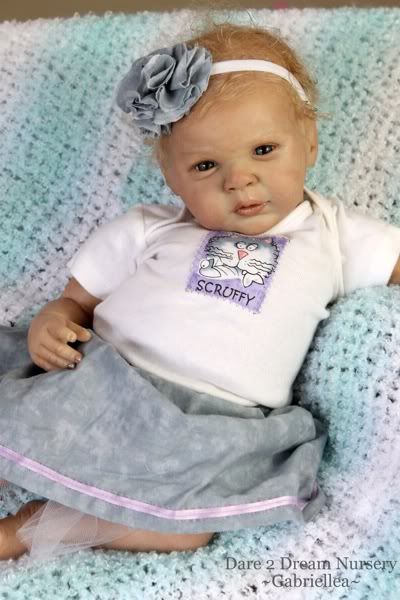 This sleeping beauty is the Sleeping Arianna sculpt by Reva Schick, now named Leah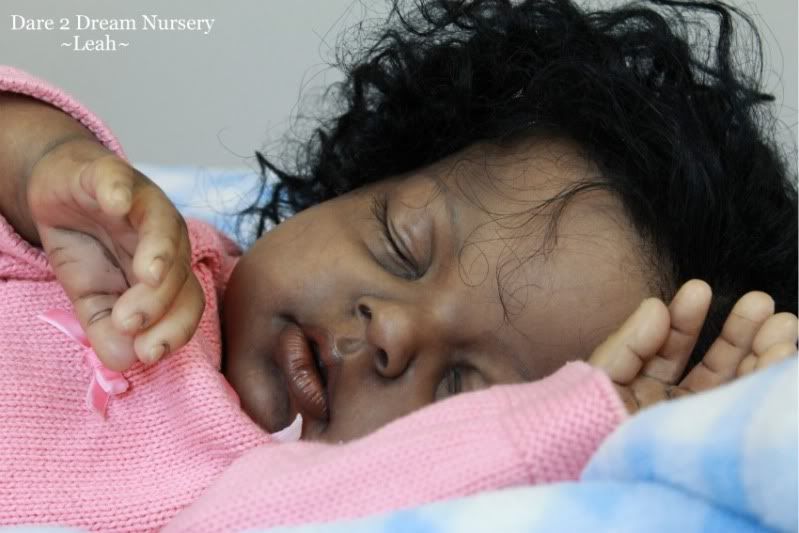 Here is Lisa sculpt by Linde Scherer
This special little one was reborned from a Kara doll by Ashton Drake. Below you see the difference from before to after: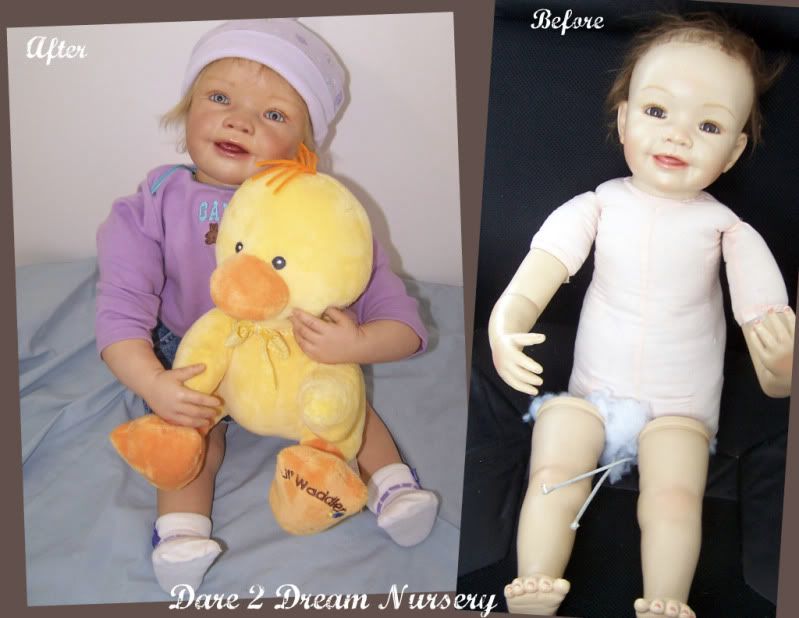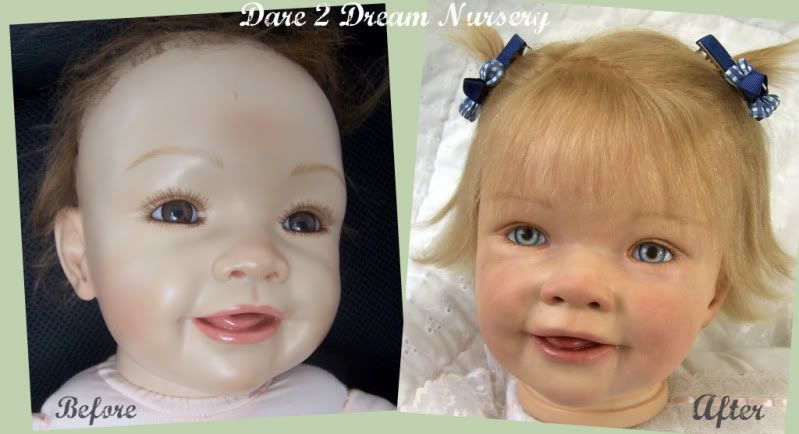 "Michelle" by Evelina Wosnjuk now Savannah who lives in Mississippi: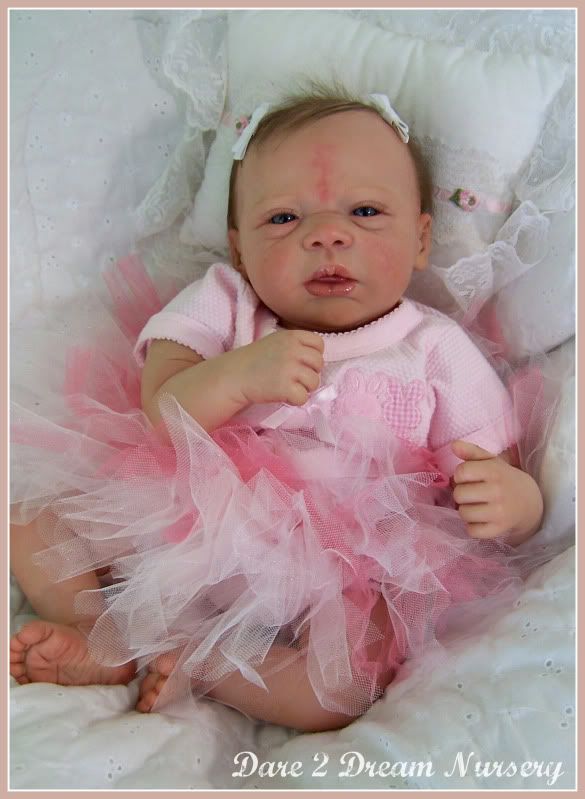 Another "Arianna" sculpted by Reva Schick now named Valentina. She was rooted with high quality human hair: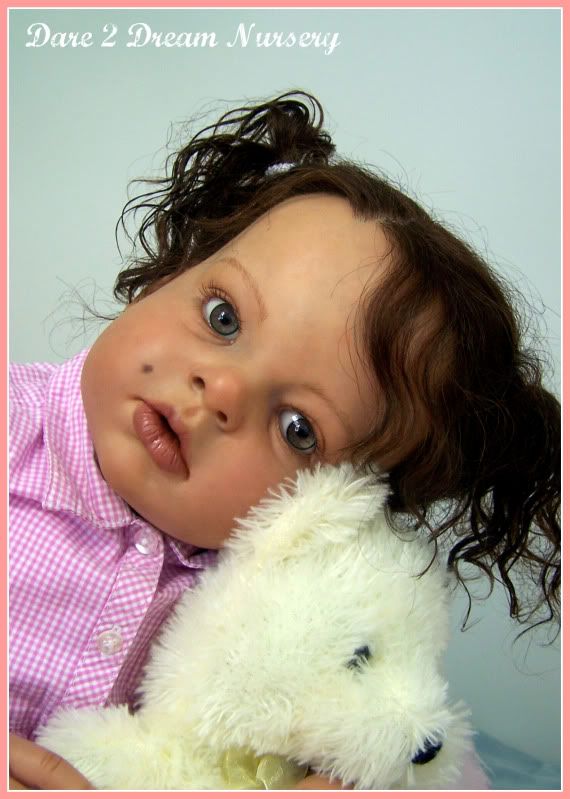 "Arianna" sculpted by Reva Schick is now with her mommy in Lousiana: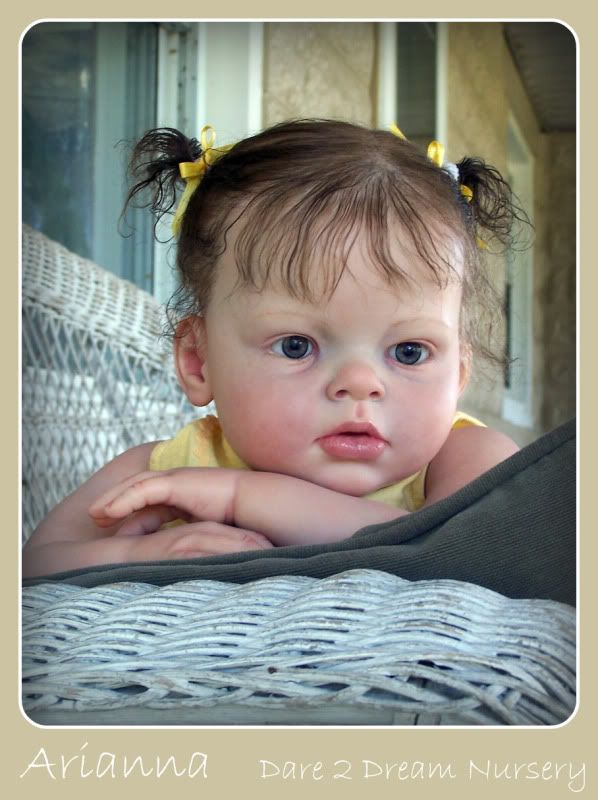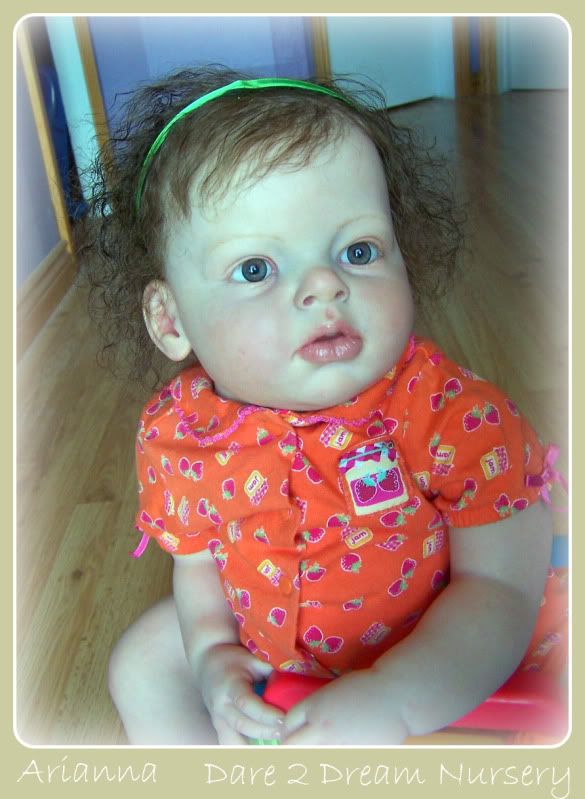 Little Mia Started out as the popular "Luca" by Elly Knoops: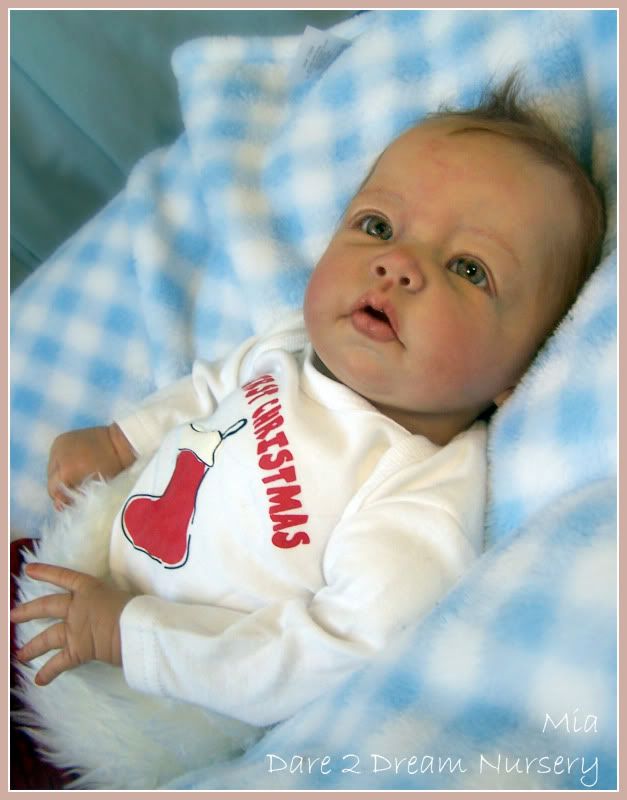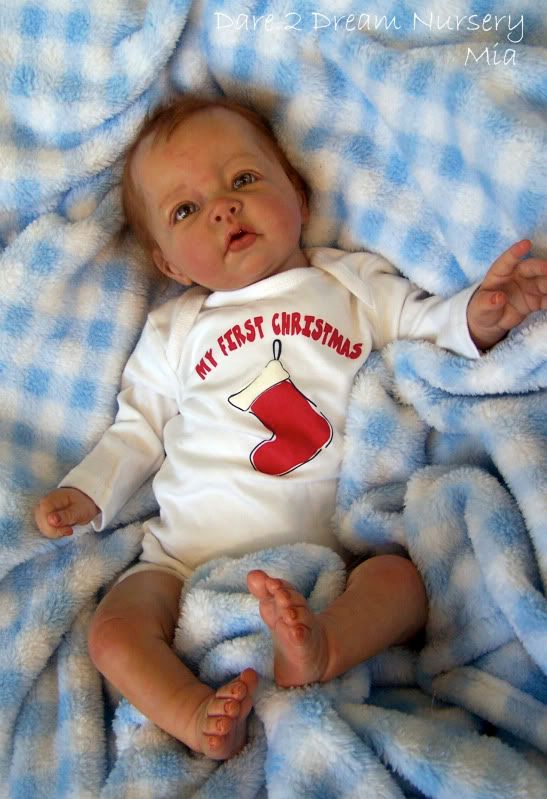 Here are twins who were made to be fraternal twins rather than identical: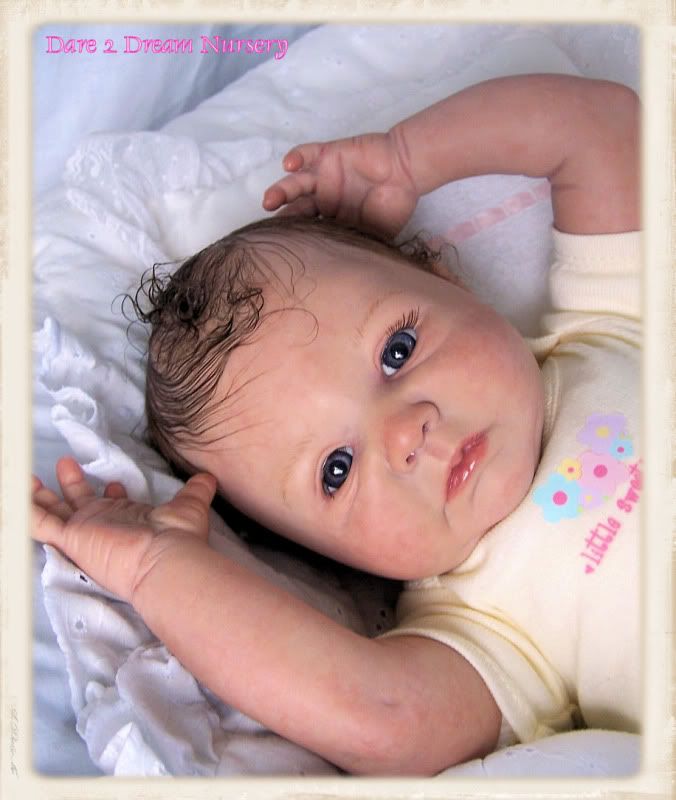 Next is "Estelle" by Evelina Wosjnuk who is now a baby boy: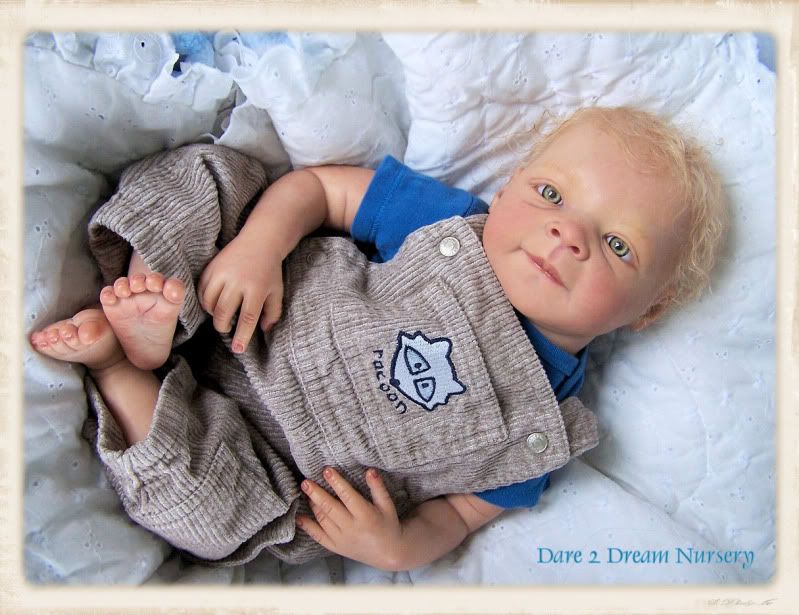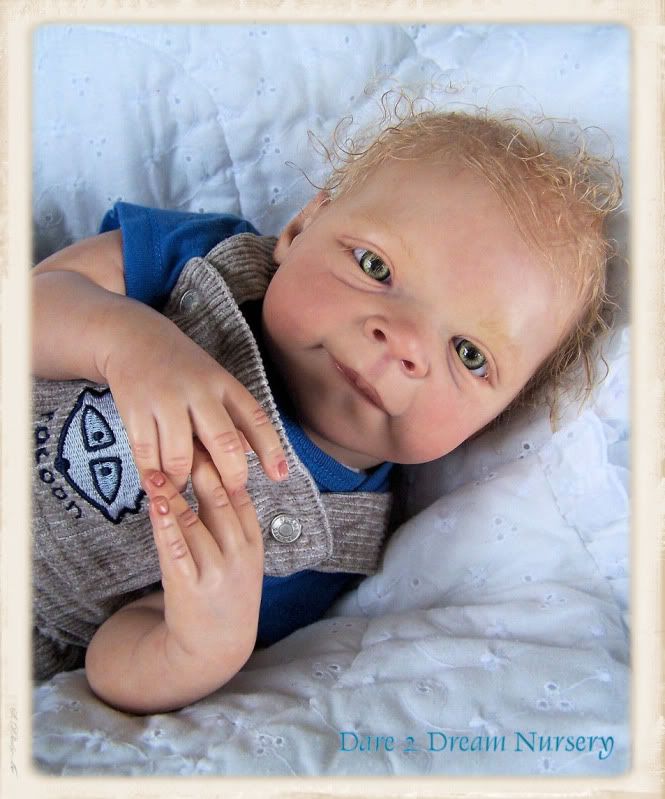 Here is a custom "Ella Rose" by Vikki Ebbeling who transformed into this toddler boy: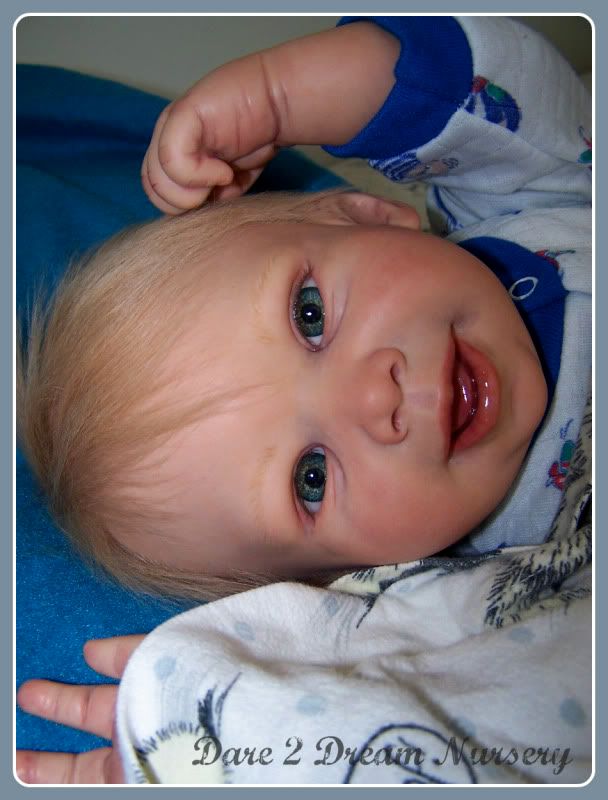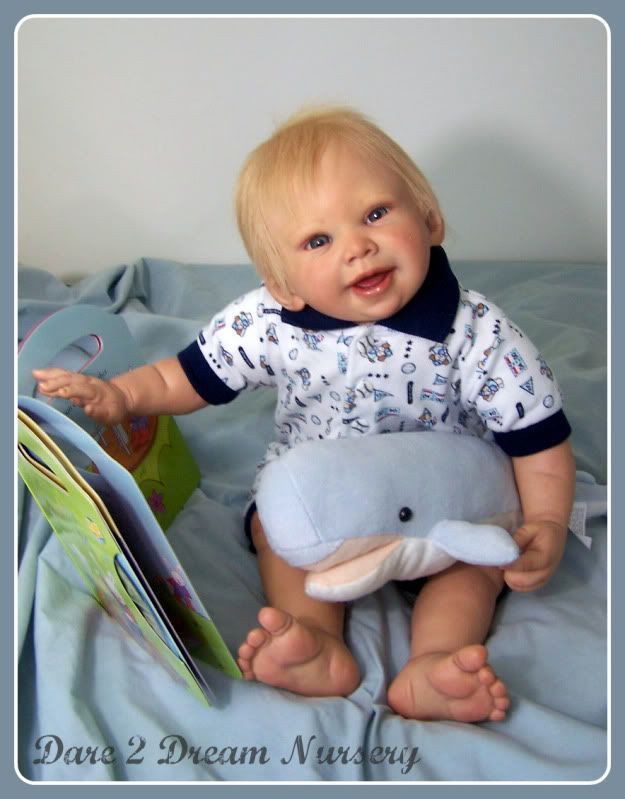 "Eden" by Adrie Stoete now Eden Elizabeth: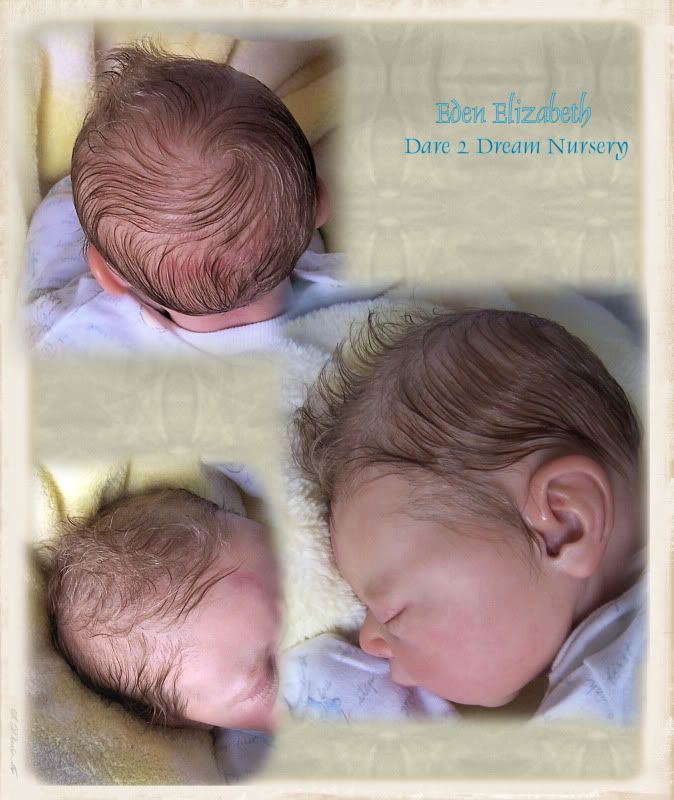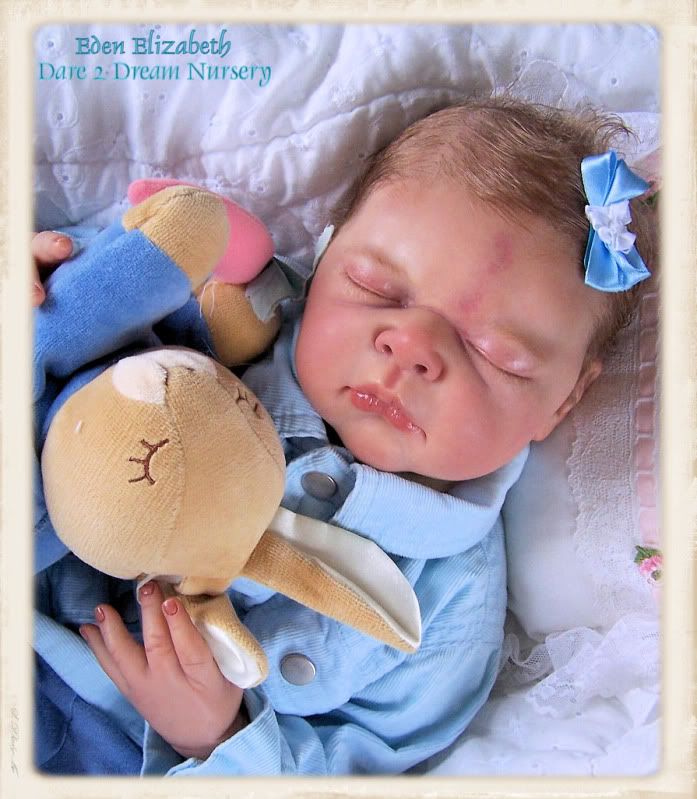 "Barry" mold by Adrie Stoete now Remington made to look like my son. He is now in his home in Switzerland: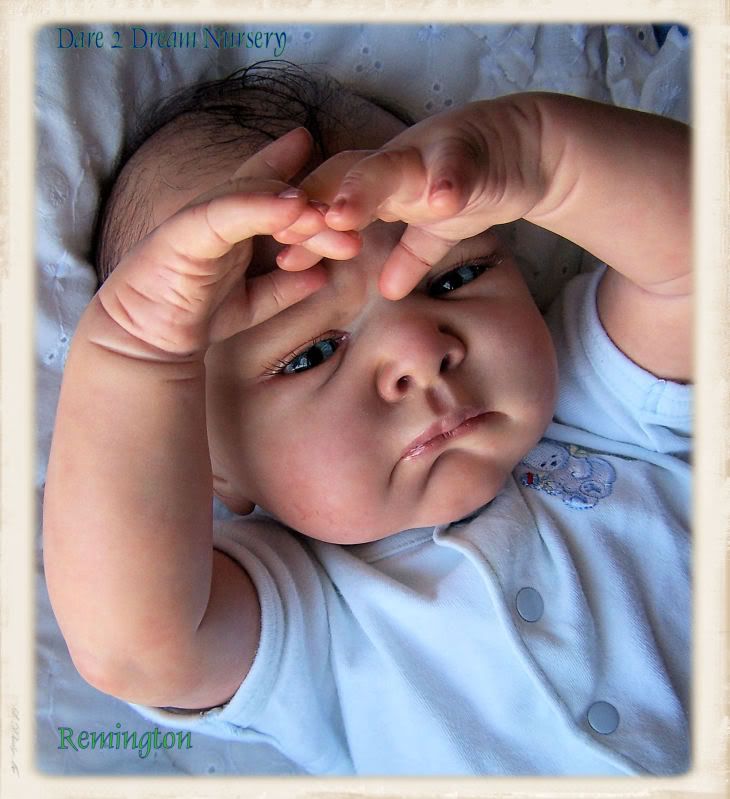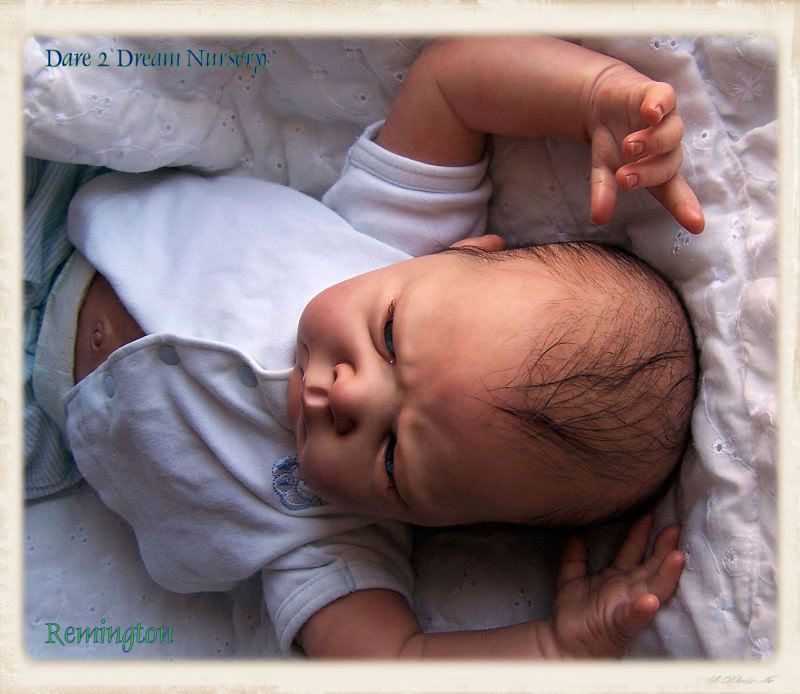 Twins "Sugar" mold (asleep) and "Honey" mold (awake) by Donna Rubert now Rachel and Rebecca: